Charity Beer Tasting
Join us for the annual Charity Beer Tasting on September 13th at 6:30 pm. See the attached flyer for the deets, all monies raised go to benefit our charities including CARE House, Rainbow Connection, MDA and others.
The best way to get tickets is to text or call Mark Wellhausen at 586-531-9312. He'll set aside your tickets and you can pay (cash, check or card) at the door the night of the event. Join us for a great evening for a great cause!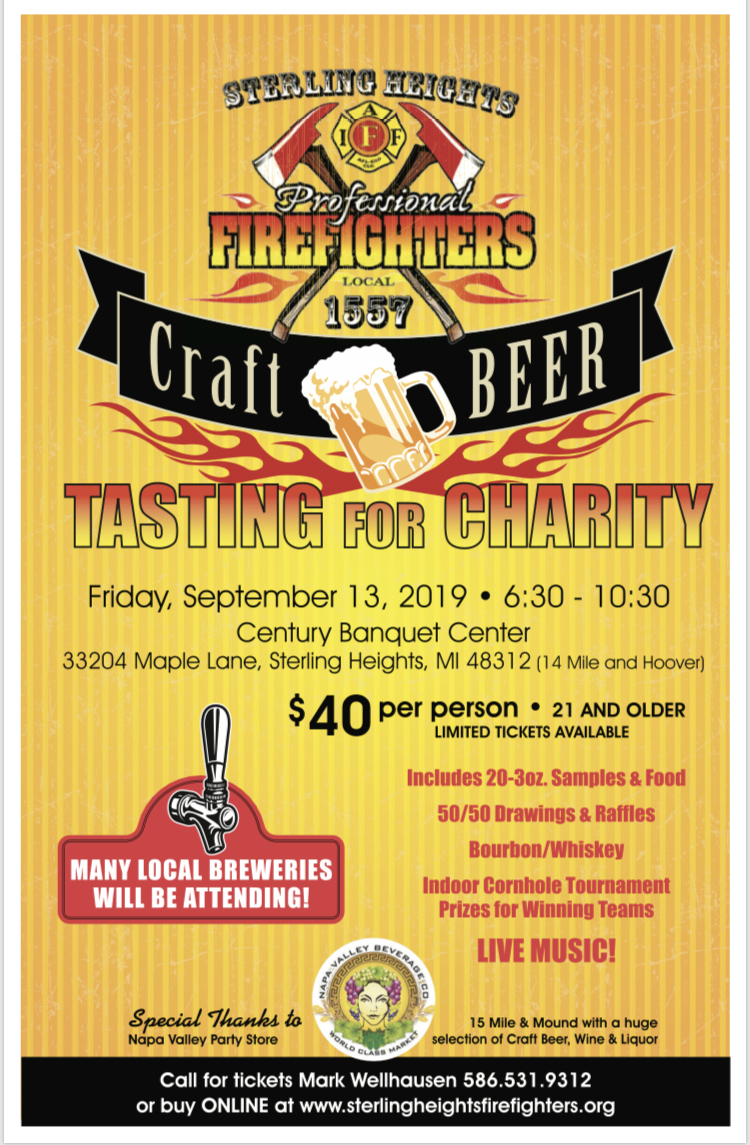 Page Last Updated: ()